Happy New Year to all my friends on here. X x x
Hi happy new year to you just wanted to share my news my birthday wish just came true managed to get pair of hospitality tickets for Liverpool v West ham yesssssss hope everything is well with you all
Pete and mam and jasper
What brilliant news Peter.
Hope Mam doing okay. X x x
Hi babs mam is not so bad now how are you doing? Looking like your in firing line for some white stuff hi to rest of gang hopefully you are all well
Pete and mam and jasper
Hi Babswood
Is it a wee bit cauld up there?
Glad you lads enjoyed your catchup today.
Hi @DownSh1ft
Welcome to the parkinson's forum.
Tommy



™
Hi Tommy, babs, Roy, sheffy, mrst and Downsh1ft sorry not been in touch last few days but my ankle ligament has gone again and been looking for a hotel in Liverpool sorted now hope you're all well welcome to our new member
Pete and mam and of course jasper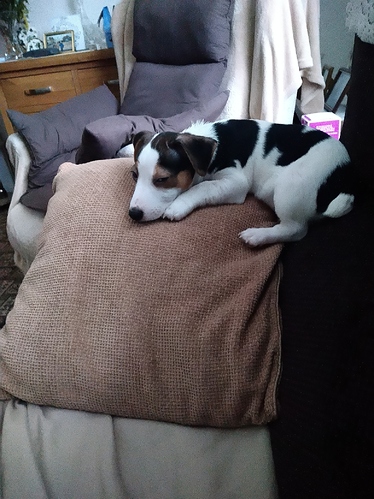 Hey Peter and Mam
Good to hear from you, and Jasper is looking bigger already, must be the faggots&peas LOL.
I'm off out tonight as I've been invited to Greek restaurant with the girls I used to work with years ago and a couple of the boys.
Feeling a bit unsure about it but should be alright when I get there.
I need a little bit of socialising as I've not been out since my birthday in April.
Glad you got tickets, hope you enjoy the break too as it is important and hope that your ligaments heal soon.
Regards to my favourite girl.
Tommy



™
Hi hope you enjoyed your night out been most of night looking at train tickets £208 return to Liverpool unless you go stupid o clock £108 looks like car got two routes about 4hrs either way if results keep going same way wont be far away from winning it
Pete, mam and jasper
Hi all hope you are all well. Its really really cauld up here Tommmy. Don't think the snow is far away. I have not been too good as to why I ve not been on hopefully things will be looking up.
P. S. Jasper is getting really big he is fairly ComING on
Take care
Babs x x x
Sorry for the late reply hope you are OK but mams legs really bad again plus I've had back problems jasper had monthly check over half a stone now and 9inches tall may grow another 7/8 inches been busy booked hotel for Liverpool tickets came Fri row 4 almost on pitch hi to rest of the gang hope you're OK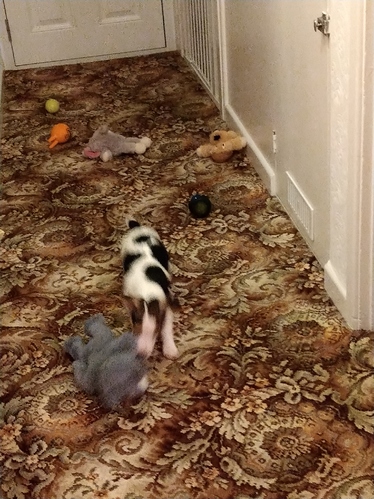 Jo
Hello gang, hadn't realised how long it's been since I checked in!
Pooch is looking good Peter.
Hope you enjoy your outing Tommy.
Good to hear from you Babs, keep warm.
Cousins down from Edinburgh end of the week for a few days this time, we have a boozy itinerary planned.
Cruise coming up in March, Lesley's already worrying about her packing!
Best wishes to all, soon be spring!
Hi Roy and everyone else in gang don't know where the week went mam not been great legs bad again rest of the time spent training jasper before I go to game did find time to add to my music collection got some stuff by cranberries not in my collection till now also early Elton and ferry hope all is well with you guys
Pete and mam and jasper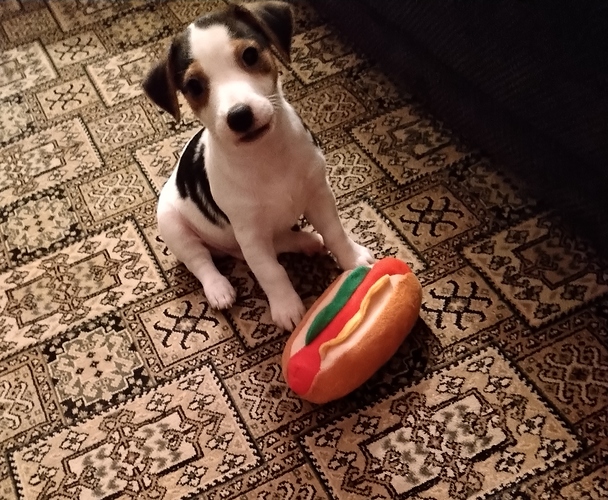 Did they do 'Linger', Irish band I think?
Meant to say I exchanged some messages with Kieth & we're going to get together when the weather improves.
Cousin's visit went by without incident, we went out and painted the town beige
Here's us in one of Romford's premier curry houses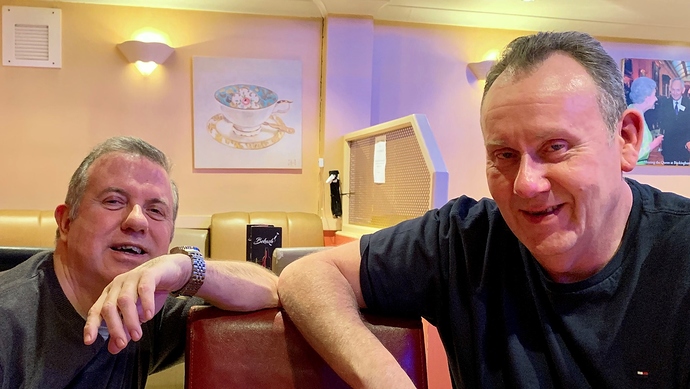 Hi there Musketeers
Peter I hope you enjoy the game and enjoy the cranberries, I think they are excellent.
Roy i see you have been enjoying yourself again, good to hear that you are going hook up with Kieth.
Tommy



™
Hi Roy and Tommy correct Roy they did do linger really enjoy the music as for game looks like I will be watching the champions elect hope you're both OK
The picture of Jasper is so sweet, he's lovely!
Hi everyone, can't sleep tonight, got my daughter on my mind, she's got herself into debt again, so I'm so worried about her. She has two children as well.
Hope everyone else is ok, and Petec hope your Mums legs will soon be better!
Ta Ta for now, speak soon - sheffy x
A big hi to all my friends . I disappeared for a while but now I'm back. Ca n anyone give 3easy steps on how to change my profile
Babs x x x
Hello Babs & anyone else who happens to be looking in.
We seem to be a bit thin on the ground these days? Hibernating?
Not sure about the profile change Babs? Maybe worth a message to one of the admins? Reah??
Bests to everyone