World Parkinson's Awareness Day is Thursday 11th April 2019
If you are in the North East / Teesside / Hartlepool Area, you are invited to join us for our
Movers & Shakers Open Day 1pm – 3pm
We are a mixed group of people with PD, Carers / Family and Friends who meet each week to exercise.
Our instructor is Dean, from Green Sky Fitness, who will answer any questions you may
have.
Refreshments provided and we will start at 1pm with our usual exercises (not compulsory).
Please come and have a chat.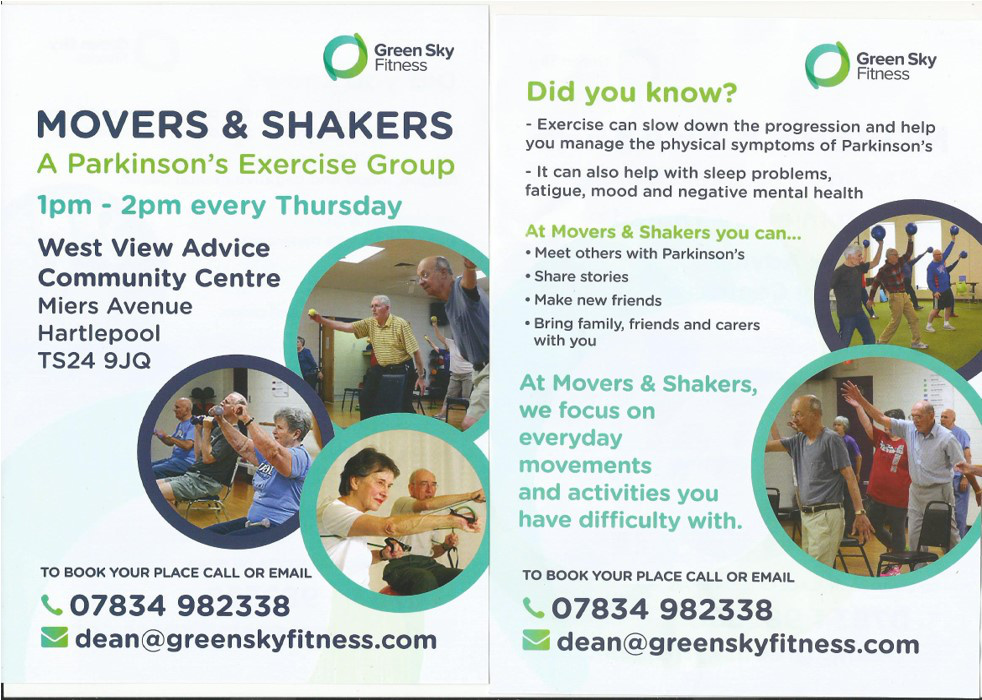 For me, I now look forward to Thursday afternoons. I joined just before Christmas last year. I have not just lost weight but feel more capable to cope with some of the difficulties that plague most of us each day and generally better in myself. I also enjoy the chat over a cuppa afterwards.
At 73 I am not the youngest member but I am not the oldest either. I do hope you can join us for some fun on the day and look forward to meeting you.
Best Wishes
Mal.