Brilliant photo, quite made my day too
Tot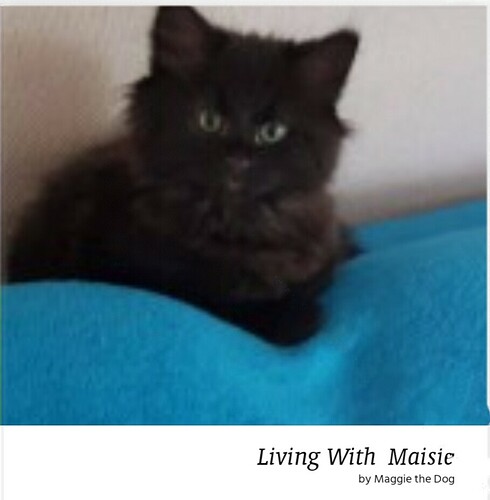 My friend recently adopted a kitten and she is such a character I couldn't resist writing about how she has turned life upside down for her and Maggie her dog. I made it into a photobook and she received it today.
Today was a good day because it is lovely to give someone an unexpected gift which has made their day. …thank you


. My book has just arrived! It's fantastic, I love it, I can't tell you how thrilled I am.
Today was a good day because I am having a lot of fun getting to grips with a newly bought glockenspiel.
Yesterday was a good day.
My boys are with covid ( feeling much better) so I am unable to go to work. So I have decided to do some training - Parkinson's medications get it on time… We were doing face to face training but due to the current situation , it was difficult to do. The training needs to do via Microsoft Teams. I am not a technology person. But Google is your master when you stuck isn't It? So I learned the steps and I have done my first session via teams yesterday. Another session booked for today afternoon. My boy said I am really impressive about you mum because you didn't ask for help from us , apparently the new generation kids have more technological knowledge than parents . Bless him. It was a nice challenge to win.
Tinku.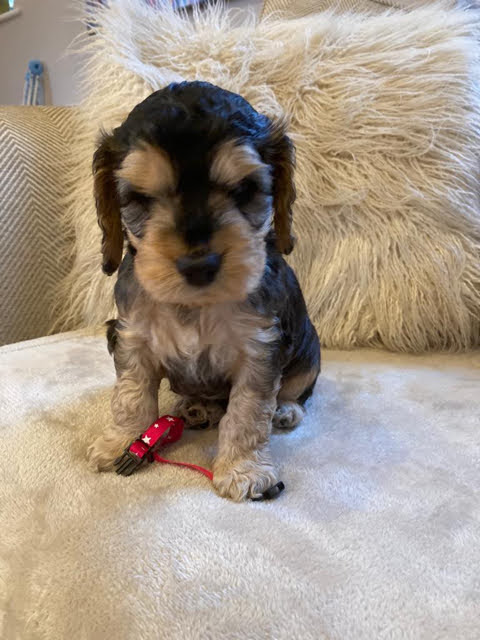 Today was a good day because after the loss of two much loved dogs within a few months of each other, one to old age and the other unexpectedly to Ca, it was lovely to see my old friend smile again the day she chose her new puppy.
Today was good as we had family round, getting stronger by the day! As my 4 year old daughter told me… ' you've got this Nanny!'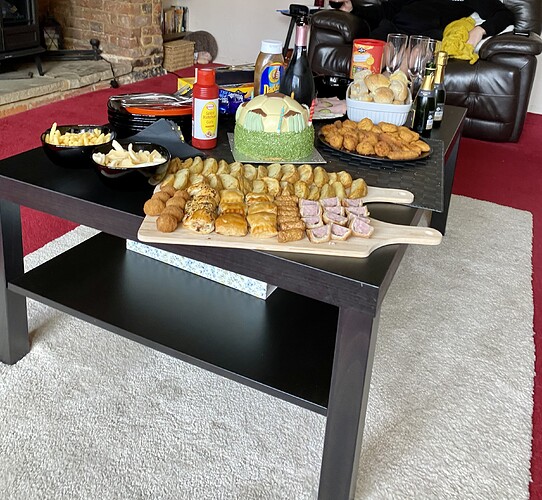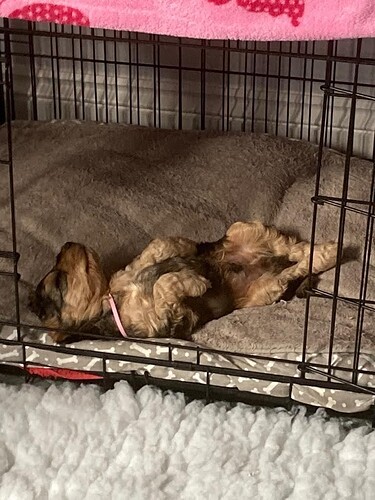 Today was a good day because my friend got a date for when her new puppy, now named Bear, will be coming home - Saturday 13th November. Excitement is mounting!
Tot
Adorable. Congrats to your friend on the exciting new addition to her family!


thank you Reah she is getting very excited - as am I it must be said!
Congratulations to your friend.
And today is a good day, because i have felt such kindness from the forum. The Today is a Good Day must stay open , because is about being grateful for what we have,
Esme x
Nice to see your posts Esme, I agree I love reading these posts, I had a card the verse goes like this
Just a little hug by Emily Matthews
A hug can say "I'll miss you" or even I'll be there
It can say "you;re someone special" or best of all "I care."
It can soothe a hurt or calm a fear
or cheer us when we're blue -
It alosts seems a mircale, all the things a hug can do!
When the sun is refusing to shine on your day
and your're finding it hard just to cope
When you're seeing more rain clouds than starts in the sky
and you just feel like giving up hope
That's the time when someone comes along with a smile
and a warm hug that says "It's okday - tomorrow is coming so don't give up now -
brighter moments are soon on their way!"
So here's a special little hug -
hope it brings a smile your way
and reminds that there's someone
who's thinking of you today
sending virtual hugs

Today was a good day because thanks to Lemon flagging it up I signed up for the online 5 week course Dancing for Parkinson's. Brilliant fun, excellent stretching and movement exercises. Highly recommend. Just great.
Bit late with this, but 2nd of November was a great day. I turned 65. One year to go then I can officially retire. By the way, spent a couple of days at the Crowne Plaza Plymouth with my wife and had afternoon tea at Marco Pierre White's restaurant. Mmmmmm
Hi tot
I want to send a message to you. But I can't .
Can you message me please
Thank you
tinku
Hi is something you can sign up for still Tot, how long is the class each week, I'm wondering if I could join? Thank you

Hi Ana Elsa
this is a copy of an email I sent to a friend.
The class this morning was brilliant. It was 90 minutes long but the time went really quickly and the program was well paced
The first half was seated comprised a lot of really good stretching routines for the second half you could stand or remain seated as you chose I decided to stand and the routines were mainly on balance. There was also some singing exercises and the exercises are built on week by week. All based on the theme of the Nutcracker.
It was great fun very motivating I had a really good workout certainly in stretching terms. At the end you can join a breakaway room where you can give feedback and meet some of the other participants. Theý record and email you the session so you can repeat it again if you wish. You feel safe to join in because you're on your own where you might feel stupid in a group
Highly recommended and I would certainly do another course if there was one running
ànd this was Lemon's link. Suggest you get in touch and ask personally I don't think there would be a problem. It costs £20 for the 5 weeks
https://www.ballet.org.uk/event/dance-parkinsons-online-classes/
Yesterday was a good day, because I sold one of my mosaics. It's funny when you make something , but when it comes to selling it. I do not want to let it go. ha
Esme